Buttons Saddlery
Thank you for visiting Buttons Saddlery

As you may be aware, we closed our shop to the public in 2017 and sold most of the stock to our customers at very low cost. The following year, we sold the freehold of the premises, but only moved out in June 2019. At that time, the remaining 143 saddles were sold from stock.

We moved our workshops to home and had a new building erected for this purpose. We will continue working for Her Majesty and the TV, theatre & film business, along with saddle fittings and repairs. However, as we are now semi-retired, we can only accept a few jobs a week.

We still have some used/second-hand saddles in stock, which can be supplied when saddle fitting, but as these are kept in a secure storage facility, we will need to know your requirements before we visit your premises.

To reiterate; we have only semi-retired and are still working, but this is limited to 2/3 days a week.

We would like to thank all of our loyal customers over the last 50 years for their support.

THANK YOU!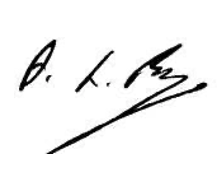 Adrian Benge
Mobile: 07881 933850